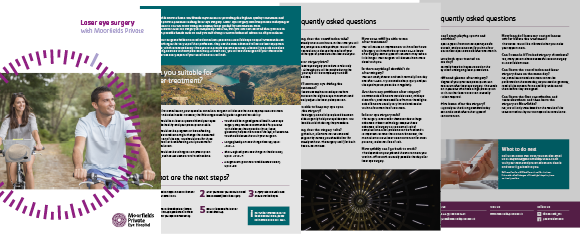 World-renowned specialists providing treatment and care for private patients with a wide range of eye problems, from common complaints to the most complex eye health conditions.

Reinvesting our profits into Moorfields Eye Hospital NHS Foundation Trust, enabling continued innovation and development in the field of ophthalmology.

Part of the world-renowned Moorfields heritage, pioneering innovation in new eye treatments and technology since 1805.

Only specialist consultants with a Moorfields NHS post are granted privileges to practise at Moorfields Private.
Your eye surgeon will discuss benefits and risks – all surgical procedures carry a level of risk including not obtaining the desired outcome through to varying levels of visual loss. Our hospital has a worldwide reputation for providing the highest quality treatment and care for every patient.
Give us a call
For more information, or to arrange an appointment, please call the number below. Mon to Fri 8:00am – 6:00pm
Share with a friend
If someone you know could benefit from laser sight correction please use the links below to share this information pack with them.